Everything you need to wow your audience.
Get world-class video marketing and media publicity that connects you with more prospects.
Instantly establish your authority
A well-produced video, combined with major media coverage, positions you as an authority in your field and the provider of choice in your market. We use video to help you generate leads, spread your message, create goodwill, and make an instant connection with your prospect, customers, clients, or constituents.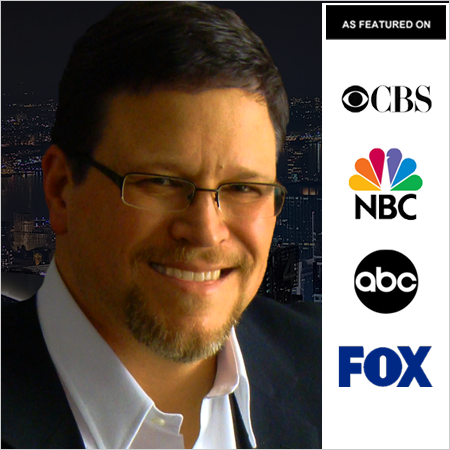 Ralph Brogden
Executive Producer
RALPH BROGDEN is a best-selling author, publisher, and radio host. His work has been featured on CBS, NBC, ABC, FOX, USA Today, The Huffington Post, Business Innovators Radio Network, and hundreds of nationally-syndicated television, newspaper, and magazine outlets. He earned a bachelor's degree in marketing and psychology from SUNY Empire State College and is currently pursuing a master's degree in strategic communication from American University.
"Ralph's strategic direction helped to improve and form the identity of Accelerate Media…
"Ralph has a great ability to get to the heart of what needs to be done and the right strategies to accomplish those things. He also excels at putting systems in place to help propel businesses forward. He's also not afraid to challenge the status-quo. I will always be in debt for his service at Accelerate Media."
Jason Foley
"Ralph's involvement in this area of our business means that I have a solution for it that requires no more further thought…"
Our agency has been using Ralph Brogden's services exclusively for maintaining our web presence. Ralph is responsive to our requests, acts quickly to meet our needs, and does so without a great deal of fanfare. I would highly recommend his services (and to note, I have with my colleagues) to someone seeking to build their media strategy from scratch or completely rethink what is currently in use. From my perspective, Ralph's involvement in this area of our business means that I have a solution for it that requires no more further thought. Ralph's on top of it, and I don't need to worry myself about it. I can't give any higher praise than that.
Patrick J. McGrath
"I have been most impressed with Ralph's marketing creativity…"
"…and his ongoing commitment to meeting our needs as our business changes. He frequently has great suggestions for design improvements and product marketing strategies that I hadn't thought of. I recommend Ralph without hesitation to anyone who is just getting started, or already has an established, robust website.
Dr. Emory Petrack
"We could not be happier with Ralph Brogden's input and work…"
"In early 2015, I was happy to introduce Ralph and his marketing and promotional services to my authors. Several authors were interested and contracted with him right away. The websites he designed and built were beautiful, and I am excited to report that the first author's sales and royalties following Ralph's promotion are the second highest in the history of this company."
Nancy E. Williams
"Ralph Brogden is a true professional who knows how to maximize his clients' opportunities and create the ultimate of success…"
"As a businessman who has for the past four decades dealt with hundreds of national companies and their marketing departments, I find Ralph Brogden to be a rare individual who stands head and shoulders above the competition. He is a breath of fresh air, a man of integrity, honesty, and incalculable talents who delivers with excellence on what he promises."
Don Griffin
Are you ready to be awesome?
Request a free media strategy session with one of our producers.